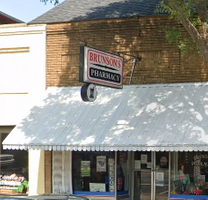 Brunson's Pharmacy
Serving the Manning Community Since 1912
Expertise in Immunizations
Your full-service Pharmacy Experts
Here at Brunson's Pharmacy, your family's health is our top priority and take the time to answer any questions. We offer traditional prescription filling, immunizations, medication adherence, and much more.
What Our Patients Love About Our Pharmacy
If you're tired of the big chain pharmacys where you're just a number, and you miss a small town pharmacy you had growing up where everyone knew everyone by name this is definitely the place for you! After years of dealing with chain pharmacys I thought maybe it's just the way it is now a days. I was wrong, any and every concern or problem I have had with getting my prescriptions filled has been handled professionally by Brunson's. They have gone above and beyond ANY pharmacy I've ever done business with, there's been a bunch, they called my insurance, doctors, and myself whenever needed to insure my prescriptions were written, filled, and billed correctly! If you want to support a local business that's definitely an attribute to the community and it's neighbors look no further! Thanks Brunson's keep up the good work.
Best in manning fast friendly and they care. Will let you if any new medication will counter act with old or if the medication is to strong for your children.. Just like anyone else doctors make mistakes also and they are like a back up defense for the doctor prescribing the wrong medication.
❮
❯