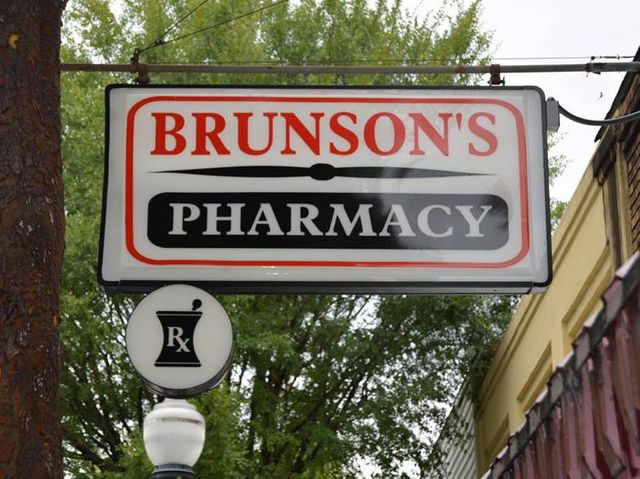 You're Local Reliable Pharmacy
Brunson's Pharmacy is one of the oldest pharmacies in South Carolina, serving the residents of Clarendon and surrounding counties for over a century. Brunson's Pharmacy originated as Zeigler's Drug Store in 1912. It became Plowden's Drug Store in 1923. By the 1950's the pharmacy was sold and renamed Brunson's Pharmacy as it remains today.
Our Mission
At Brunson's Pharmacy we believe that being a community pharmacy means your experience should be personalized and unique. Proudly serving the Community since 1912 our friendly staff strive to exceed expectations and provide a service unmatched by others. Our expert pharmacists will take the time to answer all of your questions. Being a customer-centered pharmacy means your happiness and well-being is our top priority. Stop by today and feel the difference being a community pharmacy makes.
Our Vision
Our top priority is to help our customers lead better and healthier lives through quality medication and customer service.
Jamie Mathis
Owner/PharmD
Jamie is married to Amanda C. Mathis, and they have 2 children(Lila Kate and Gavin). He bought Brunson's Pharmacy in 2013. He received his Doctorate of Pharmacy from the University of South Carolina College of Pharmacy in 2004.
Christine Brogdon
PharmD
Christine is a mother of two. She went to South Carolina College of Pharmacy.
Hallie Dubose
PharmD
Hallie is a mother of two. She went to University of South Carolina.
William T. Benton
RPh
William has been here for over 50 years. He attended University of South Carolina.
Pete Wright
RPh
Pete is a father of 2. He attended University of Michigan.